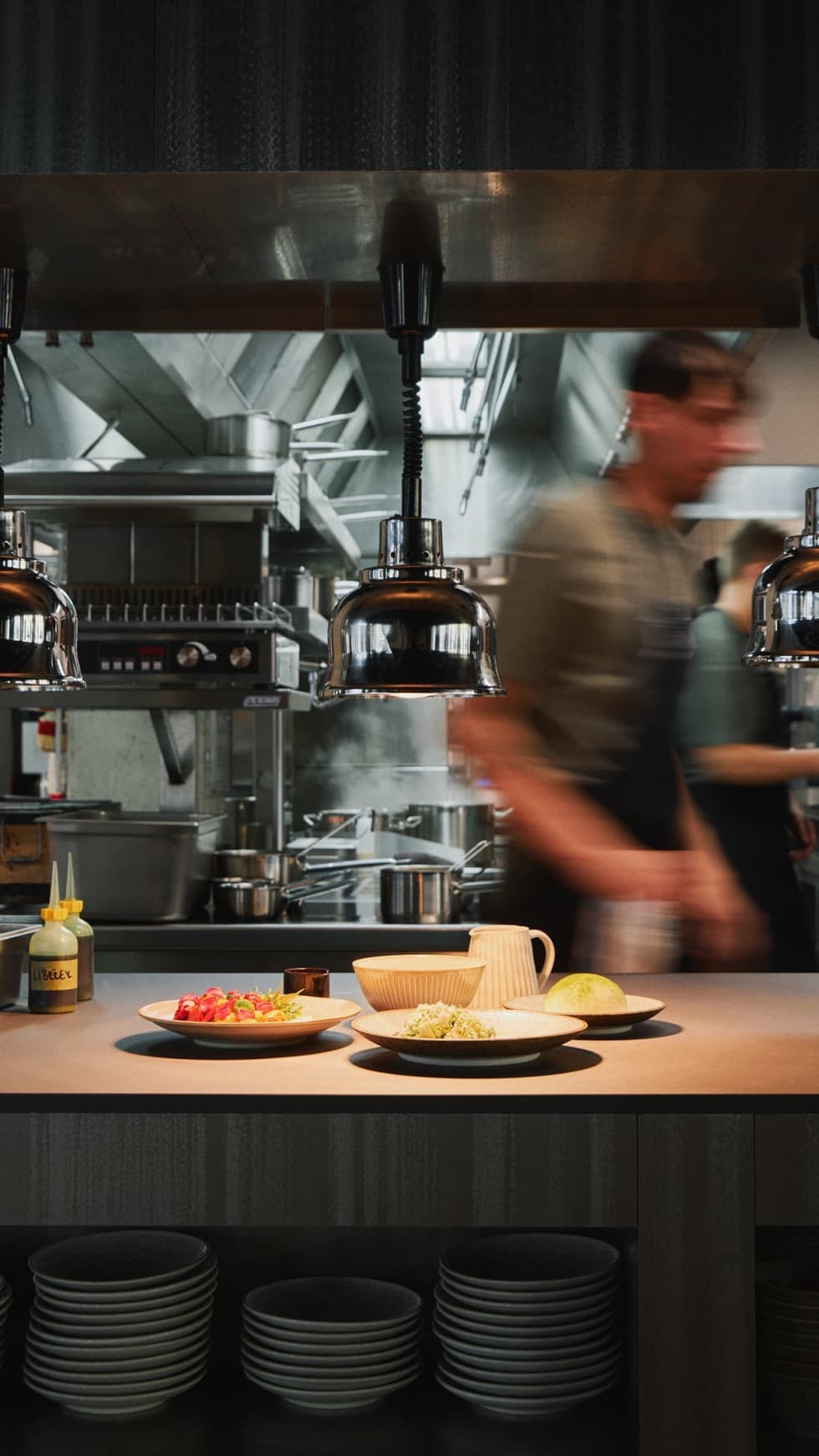 Open kitchen led by chefs Petr Židek and Michal Daněk
Alma's core value is respect for ingredients. Respect for their seasonality, their personality, their origin, and their creators. We work with people who share this spirit, from farmers to winemakers or coffee roasters: dairy products come from the Krasolesí and Struha farms, vegetables from Kveteto, Sluneční farma Vykáň and Marek Černý, meat from Tomáš Aulický and Amaso, fish from Pstruhařství Rybčák and Chabrybárna, cold-pressed oils from locally grown seeds from Horňácko, and eggs from Šumava. Bread & co. is baked by our sister company KRO Bakery in Vršovice and herbs and other wild plants are collected in fields, forests and meadows by Tomáš Reisinger, our colleague and foraging expert.
Just like natural winemakers, we believe that our role is to help reveal the true beauty and potential of a great raw material using imagination and humility, feeling and experience. We get the best out of our ingredients by utilizing various techniques – dry-ageing them in our own maturation box, experimenting in our fermentation lab or with various forms of fire, from the yakitori grill to our wood-burning oven.
An integral part of this respect is the zero-waste approach - not only meat and fish but also vegetables and other ingredients are used "nose to tail". That's why we're so happy to work with offal or unusual steak cuts from our own dry-ageing box and make as many food elements as possible #fromscratch. The combination of bar, restaurant, herb garden and lab all in one space as well as the extensive know-how of the whole team allow us to be as circular as possible with minimal waste.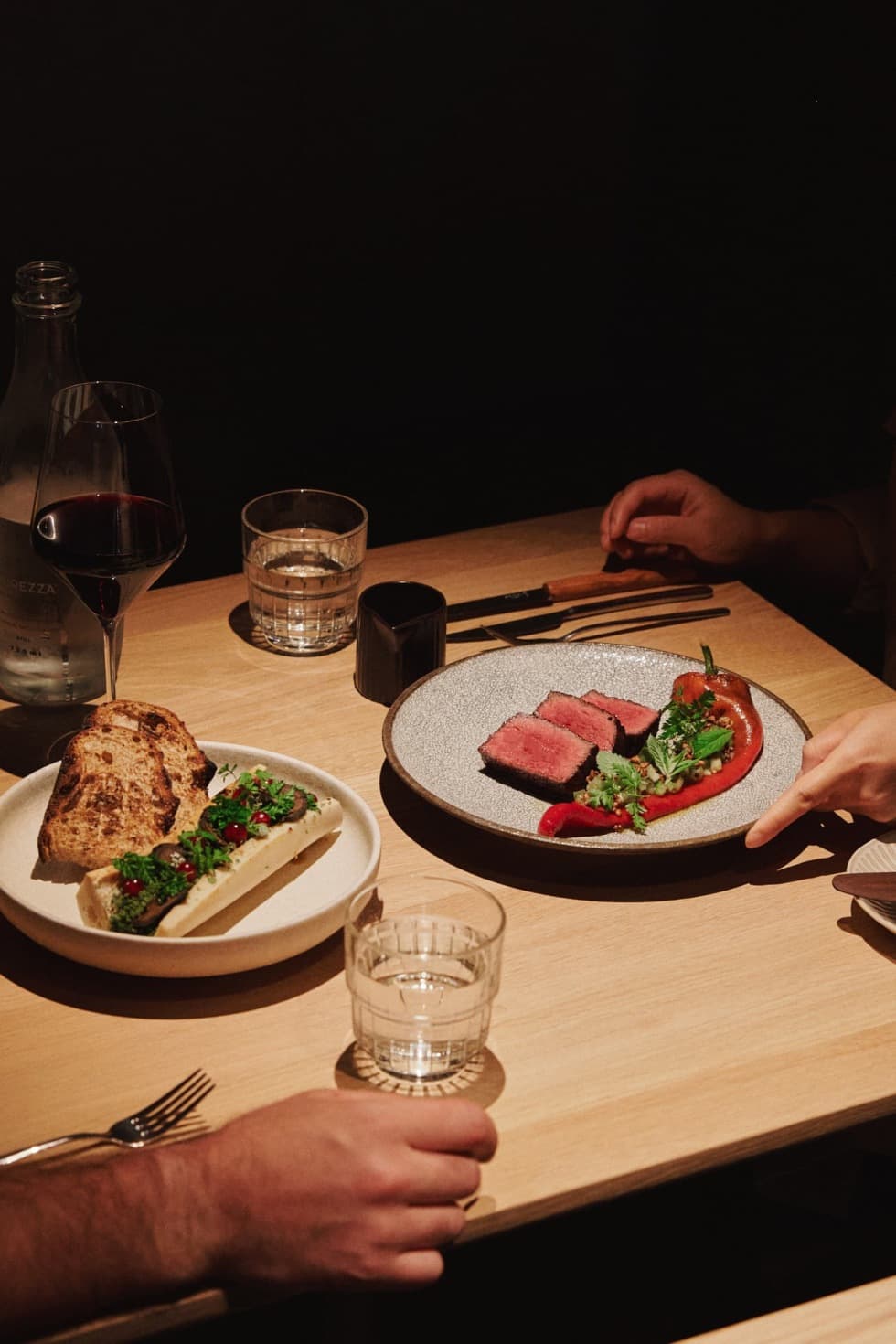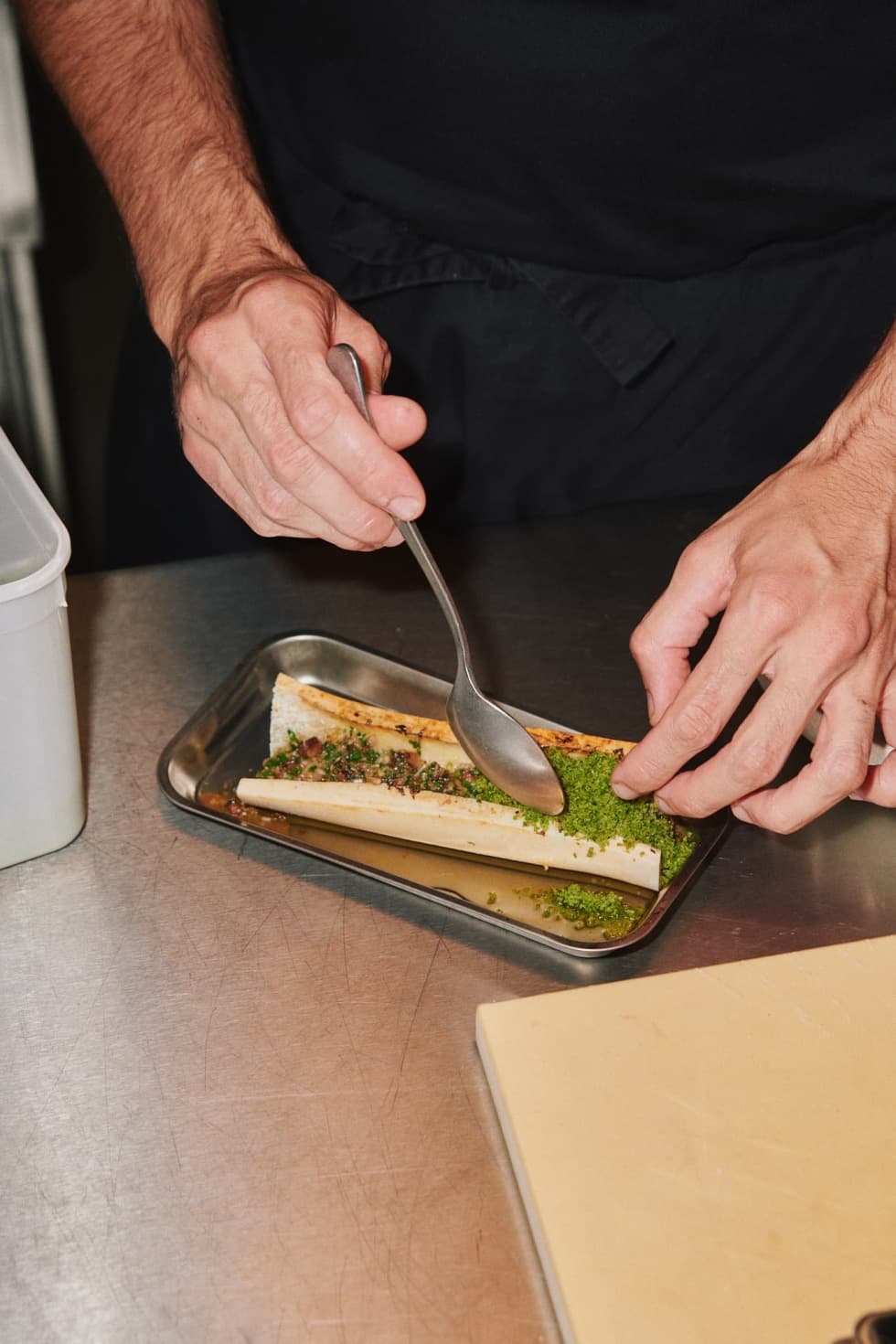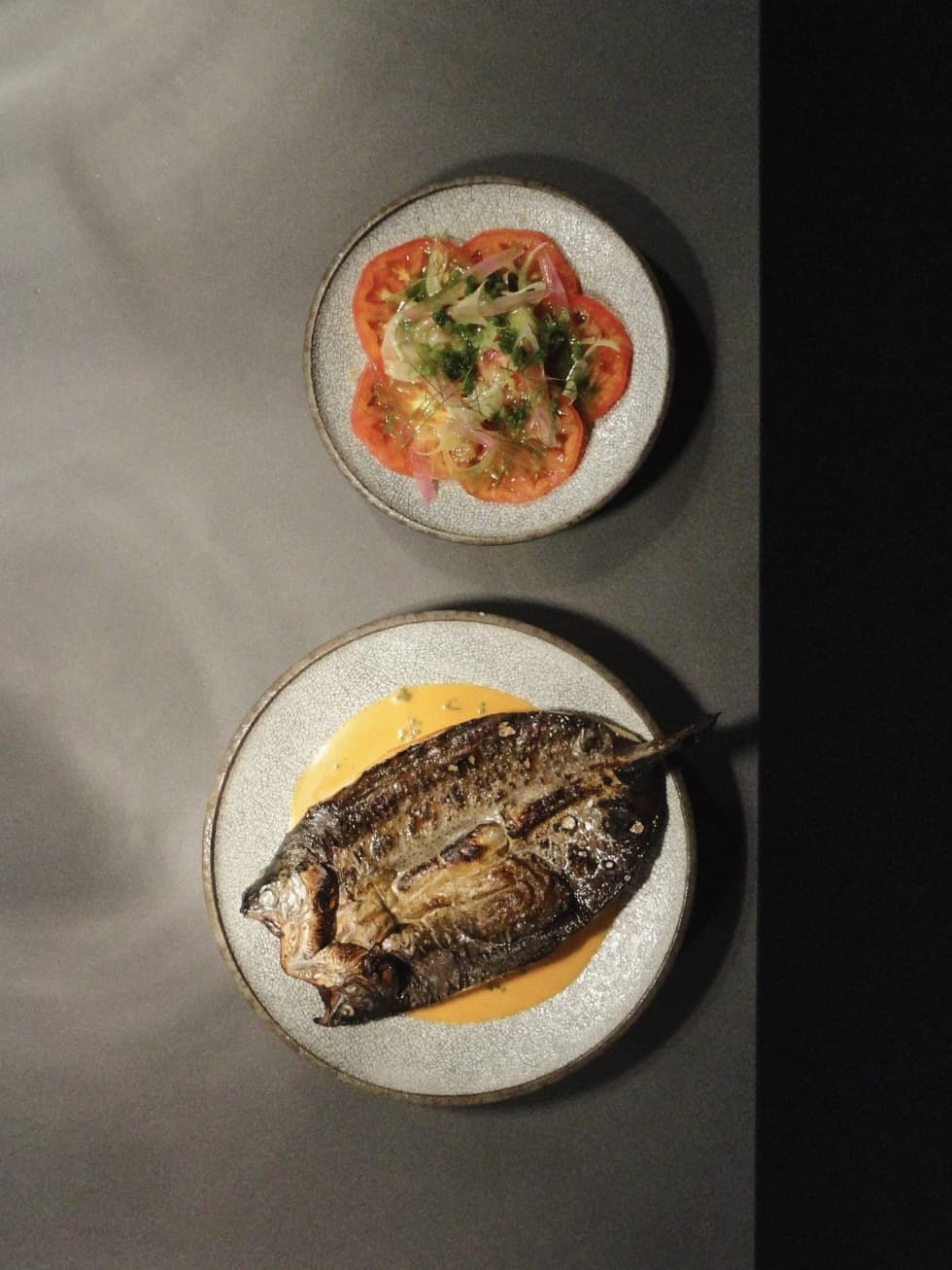 We enjoy exploring, experimenting and sharing this fun journey with our guests. We look for ingredients that are quite literally off the beaten path: our menu is not only #farmtotable but also field-, forest- and meadow-to-table. Nature is our pantry and Alma is our playground; they both allow us to experiment and bring you new flavors, unusual ingredients as well as surprising takes on the familiar ones, both on your plate and in your glass.
Wine is an equally vital part of Alma: the extensive wine list compiled by our head sommelier Dragan Bogdanovic organically reflects our values and tastes. We work with growers who eschew chemicals both in the vineyard and in the cellar, regardless of whether they make wines in the traditional regions or outside them, or whether they are avant-garde or classic in style. Just like in the kitchen, we want to share the best of local produce with our guests; therefore, a large part of our otherwise pan-European wine list is proudly occupied by Czech and Moravian winemakers, from the OGs (Dobrá Vinice, Ota Ševčík) to younger talents like Milan Nestarec or Plenér. And since the current drink scene offers plenty of great low- and non-alcoholic drinks with the same depth of flavour and energy as the alcoholic ones, we serve birch sap, natural fresh juices or co-ferments from serious artisan producers.
Let's stay in touch! Subscribe to our occasional newsletter to be the first to know about Alma's events, news & more