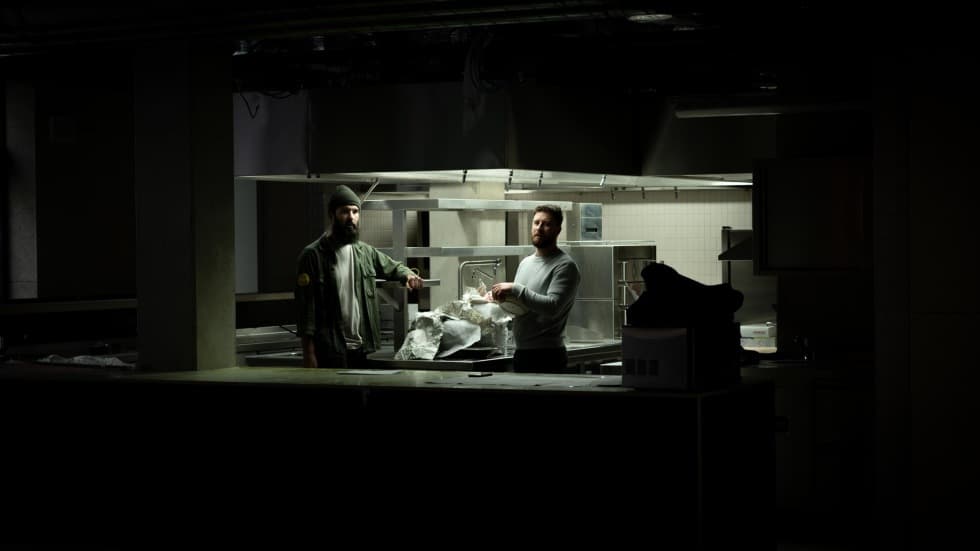 Alma is a new chapter in the life of an old neigbourhood. An avant-garde soul that, after decades of decay, revives the site of the popular interwar cinema of the same name, where people would go to hang out and see arthouse movies until the 1960s.
Alma's heart beats in the restaurant with a cocktail bar and open kitchen led by chefs Petr Židek and Michal Daněk. On the corner, the scent of specialty coffee and homemade pastries invites you to pop into our café at any time of the day; the wine bar in our backyard garden will (soon) take you on a discovery tour of natural wines that we've selected all over Europe, as well as our homemade fruit co-ferments. Alma is simply the place to be, from your very first coffee in the morning until the final nightcap.
Alma respects
Alma's core value is respect for ingredients. Respect for their seasonality, their personality, their origin, and their creators. We work with people who share this spirit, from farmers to winemakers or coffee roasters. Just like natural winemakers, we believe that our role is to help reveal the true beauty and potential of a great raw material, using imagination and humility, feeling and experience. We get the best out of our ingredients by utilizing various techniques – dry-ageing them in our own maturation box, experimenting in our fermentation lab or with various forms of fire, from the yakitori grill to our wood-burning oven.
An integral part of this respect is the zero-waste approach – not only meat and fish but also vegetables and other ingredients are used "nose to tail". That's why we're so happy to work with offal or unusual steak cuts from our own dry-ageing box and make as many food elements as possible #fromscratch. The combination of bar, restaurant, herb garden and lab all in one space as well as the extensive know-how of the whole team allow us to be as circular as possible with minimal waste. .
Alma has genius loci
Alma brings new soul to a storied building – its unique, generous and free-flowing space used to be many, many things: an interwar cinema, print shop, hat-maker's shop, Baroque cellar, Gothic dwellings, stables and a leather tannery over the course of more than six centuries of its existence. We take much joy and pride in the opportunity to bring the spirit of freedom and honest craftsmanship back to the place where it once flourished.
Alma is based
Alma is a new exciting chapter in the Kro Kitchen story – we're drawing on all the passion, know-how and philosophy gained while running these popular bistros, café and bakery, and taking it to yet another level, here in Alma. We're building a place we've always dreamed of: with a courtyard garden and an old historic cellar that will come alive with cultural events as well as our fermentation experiments. An organism pulsating with new ideas, with an enthusiastic team of professionals united in a shared vision.
Alma is playful
We enjoy exploring, experimenting and sharing this fun journey with our guests. We look for ingredients off the beaten path, literally: our menu is not only #farmtotable but also field–, forest- and meadow to table. Nature is our pantry and Alma is our playground; they allow us to play around and bring you new flavors, unusual ingredients as well as surprising takes on the familiar ones, both on your plate and in your glass.
Alma cares
Alma cares about the place we're located. About the people who visit us. About the people who work here.
The Latin word "alma" (nourishing, nurturing, caring) was chosen for the former interwar cinema by its founding association in the early 1920s; a hundred years later, it became the perfect name for our vision of true hospitality based on transparency, dialogue, humility and honesty.
Alma vibes
Alma is full of energy: we want to bring a new impulse not only to this once-sleepy corner house, but also to the whole neigbourhood. Our restaurant, café and bar want to be the beating gastronomic and cultural heart of the entire neigbourhood, which is nestled behind the National Theatre. A place where you'll feel at home, from your first morning coffee to your last drink of the evening. We take inspiration from a time when Prague used to be a new and burgeoning centre of European culture, with cafés being its all-day institutions of social life.
The moving images of the former cinema will be replaced by real life flowing and buzzing in all directions, from the café, restaurant and courtyard to the event hall, club, tasting room and fermentation lab in the historic cellar. At Alma, you're simply at the center of it all.
Alma is the place