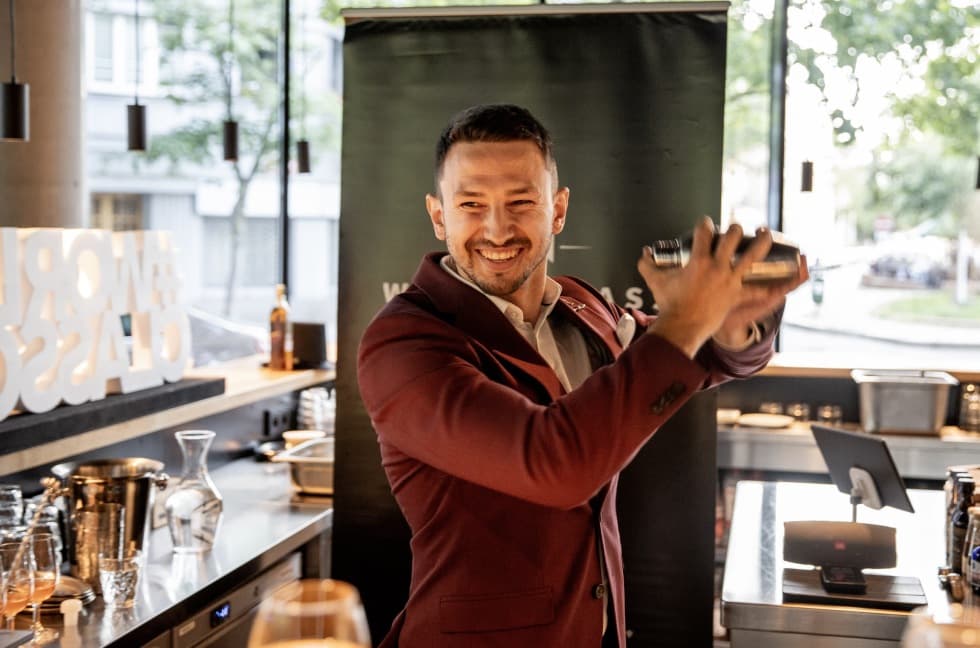 WORLD CLASS COCKTAILS
SEPTEMBER 4, 2023, 19:00
HONZA ŠEBEK GUEST SHIFT
Discover yet another side of Alma!
The intimate "club" in Alma's historic cellar, designed for various special cultural or private events, will be christened with (literally) classy cocktails. Honza Šebek, winner of the Czech final of the prestigious World Class bartending competition and head bartender at the legendary Becher's Bar in the Grandhotel Pupp, will take over the bar for the whole Monday night.
Join us for this unique opportunity to taste Honza's innovative winning cocktails! He'll be serving drinks containing a variety of atypical ingredients stemming on this year's - highly zeitgeist - competition emphasis on sustainability, from Sur-Colada through poppy-seed Auchroisk to Ikigai combining Tanqueray gin, sake, a spirit made from hand-picked spring flowers and jasmine tea.
This focus on sustainability and zero waste fits perfectly with the Alma philosophy - our head bartender Pavel Sochor came third in the World Class CZ final, serving cocktail with leftover sourdough bread from our sister Kro Bakery. Pavel will serve you this drink called Self Esteem on Monday as well, together with two other special Alma cocktails.
Free entry / pay what you drink. More info in the Facebook event or Alma's Instagram.
The bar is located in Alma's underground – just enter the café and take the stairs to the basement.