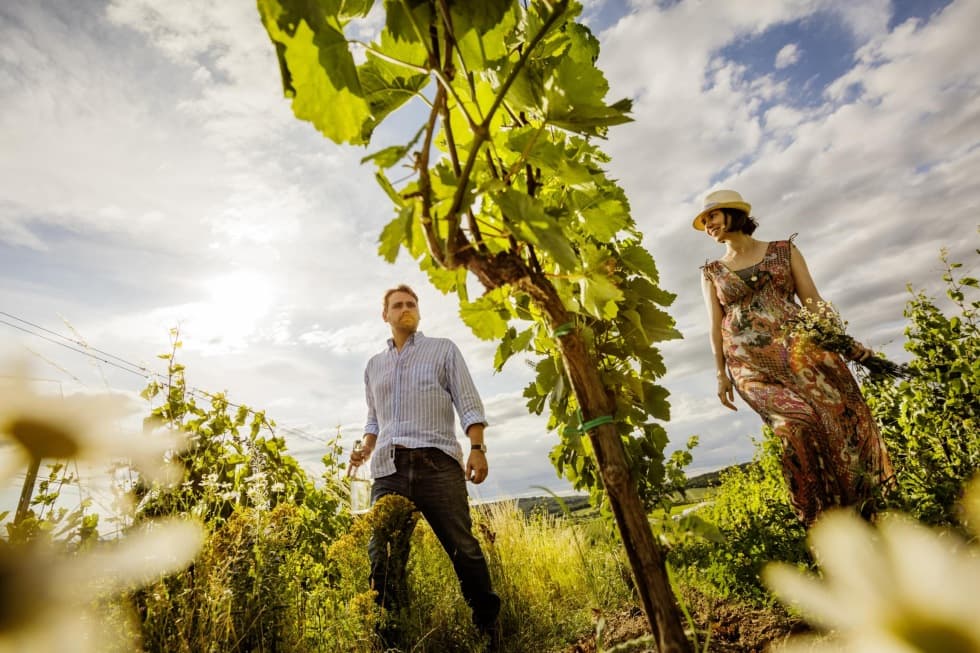 ALMA WINES SHOP OPENING
AUGUST 16, 2023, 18:00
MAGNUM PARTY WITH MARKUS ALTENBURGER
Event photo gallery by Lucie Fenclová
After opening countless bottles, it's high time to officially pop the cork of our brick-and-mortar shop as well!
Join us for the official Alma Wines Shop opening party on Wednesday, August 16 at 6pm. Our friend Markus Altenburger whose wines we import will be bringing along not only his partner in wine and life Bernadette (and their daughter named Alma, what a happy coincidence!) but also his "library wines" in magnums and other large format bottles.
In addition to these rare older vintages, we'll be serving (both by the glass and by the bottle) all the wines we currently have in stock – his phenomenal Blaufrankisch wines from different terroirs in Burgenland, an orange Neuburg or an elegant mineral Chardonnay, reflecting Markus's calcareous soil...
The shop (as well as the entry way and the backyard garden) will be buzzing with vinyl tunes by DJ Ncol, emotions and electrifying atmosphere - we're counting on you!
Free entry / pay what you drink. More info in the Facebook event or Alma Wines' Instagram.
The shop is located at the same address as the restaurant – V Jirchářích 8, Prague 1. Entrance through the large grey door.
P. S. The evening of the day before, ie. on Tuesday, August 15, Markus will be doing a By-the-Glass Takeover in the Alma Prague restaurant. He'll be there in person to serve a diverse selection of his wines by the glass, making this an ideal opportunity to discover his wines in a calmer atmosphere and paired with our food. To attend, simply book your table in the restaurant as usual.