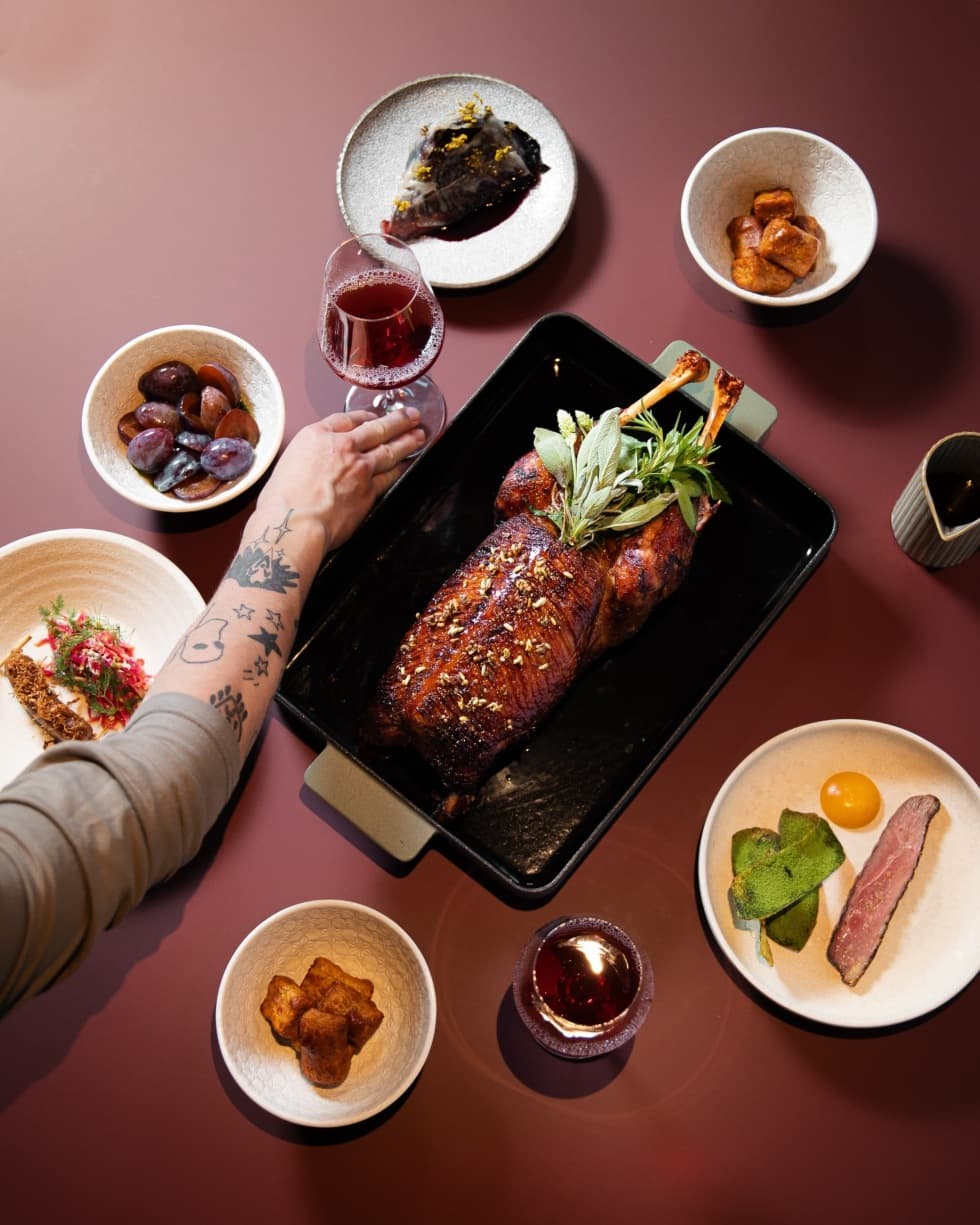 St. MARTIN And his geese, 11. - 12.11.
We are not starting a band but this is definitely gonna be a hit. Our newly founded tradition - Sunday feast in Alma - continues this weekend, 11. and 12. November with our St. Martin's menu.
Chefs Petr Židek and Michal Daněk will cook a special "family lunch" , worthy of such festive events:
Whole boneless stuffed goose
Grilled cabbage with lard
Potato gnocchi with poppy seeds
Duck jus with green juniper
Plum compote
Rosehip sorbet, chamomile tea, rosehip oil
Price of the whole menu (for 3-4 people, depending on how much you and your closest ones like to eat) including a botte of young wine Dobrá Vinice CInque Giardini 2023 is 4500 Kč.
The offer is limited and it is necessary to order it in time through our reservation system. All you have to do is pick the date (Saturday 11/11 or Sunday 11/12 during lunch time) guest count higher than 3 people and tick the menu in the next step.
We look forward to having you!